Empowering with 
education
Family and friends are often unprepared to deal with a dementia diagnosis and have no idea how to care for their loved one as the condition progresses. Our goal is to empower families with knowledge and help them cope with cognitive changes and challenging behaviors.
We are also committed to providing dementia education to medical students, residents and interns. To help cultivate a future dementia workforce, our team teaches courses at Arizona State University to inspire college students to pursue careers in the field.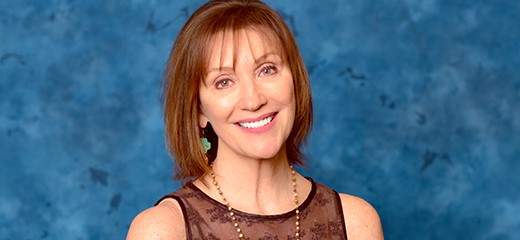 Education Videos to Support Care Partners
Our Dementia Programs are directed by Maribeth Gallagher, a psychiatric nurse practitioner with a doctoral degree in nursing practice who has won national and international awards.
Maribeth is a featured speaker at professional conferences and a Fellow in the American Academy of Nursing. She's also been a family caregiver herself.
Learn more about living well with dementia from her presentations on topics including: meaningful engagement, music therapy benefits, understanding caregiver grief and much more.
Caregiver and Community Educational Videos
In-depth dementia education videos for caregivers
These sessions provide more comprehensive support for caregivers navigating every stage of dementia.
Community Education for First Responders
First responders often find themselves in situations involving people with dementia or people with disabilities. The fire department is on its way to making Phoenix a dementia-friendly city.
ASU Dementia Course Changes Lives for Students and Families
We are committed to helping educate the next generation of hospice, palliative and dementia care professionals with courses at ASU. See how perceptions are transformed, when students engage with our patients living with dementia and learn how to support family caregivers.
Responding to Crisis with Character
Our own Dr. Gill Hamilton is highlighted by ASU for being a leader in meeting the tremendous challenges of bringing quality educational experiences to students during the pandemic. The video credits her with designing and delivering excellent learning opportunities by imagining new concepts, catalyzing ideas and forming new solutions to create positive change for humanity.