Personalized 

care

At the Dementia Care and Education Campus, our whole community has access a wide array of resources to help ensure exceptional and compassionate care for loved ones. We are committed to supporting families through each stage of their dementia journey—early, moderate and advanced. Our teams specialize in personalized care that engages the senses and create feelings of safety and joy.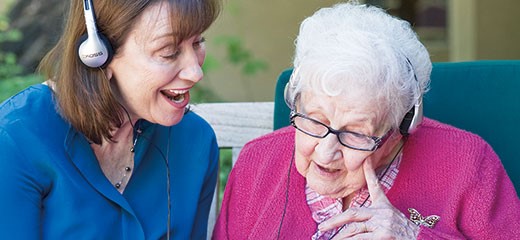 Engagement & Enrichment
Dementia causes changes in the brain that affect how people perceive the world around them. We can help family caregivers tap into what matters most to enrich quality of life, make their loved ones feel safe and bring moments of joy into their lives.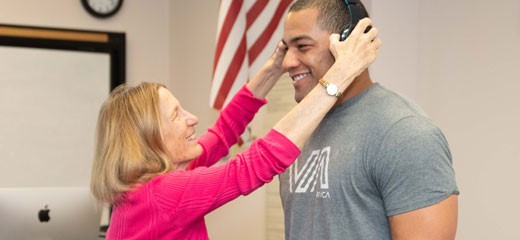 Education
Dementia touches all of us. Our skilled and compassionate staff teaches state-of-the-art approaches to help medical professionals, family caregivers and our whole community navigate the challenges of the dementia journey with knowledge and compassion.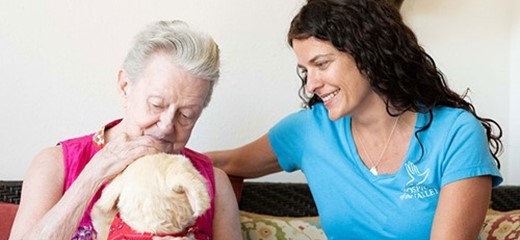 Videos & Support Groups
Learning to live well with dementia can be challenging. Our experienced dementia team shares techniques and insights that help families understand how to improve quality of life for their loved one. You're not alone.
Our care at the Dementia Campus
Thanks to Arizona PBS and Arizona Horizon host Ted Simons for a wonderful interview with Maribeth Gallagher, Hospice of the Valley's Dementia Program director. Learn about the grant we received to provide dementia education to 3,000 healthcare professionals in Maricopa County and how we can support families living with all stages and types of dementia.
Monthly Newsletter
Dementia Care and Education Campus publishes a monthly newsletter featuring our latest education classes, support groups and workshops. Subscribe to our newsletter.