Hospice of the Valley To Build New Dementia Care and Education Campus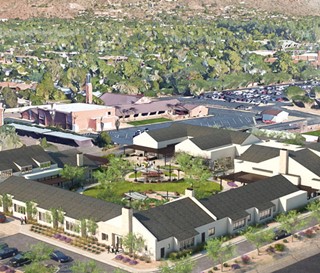 KJZZ
By Bridget Dowd
January 14, 2018
Dementia is one of the leading causes of death in Arizona, and Hospice of the Valley is planning a new Dementia Care and Education Campus.
It will be built on the former site of the Scottsdale Unified School District near 44th Street and Indian School Road.
Lin Sue Cooney is the director of Community Engagement with Hospice of the Valley. She said the new campus is going to change the way Arizona is able to care for people with dementia and support their family caregivers.
"We know caregivers of dementia patients are under extreme stress and exhaustion," she said. "It is a 24/7 job. And a lot of them just don't have the support they need to take care of themselves and to provide the best quality of care for their loved ones."
Cooney said they hope to open the campus by June of next year. It will include:
A 10-bed dementia palliative care unit for people with advanced disease on hospice.
A 12-bed assisted living home for people with mild, moderate or advanced dementia, many with behavioral problems, who may or may not be on hospice.
An adult day care center for 20 people with dementia.
An early childhood education center for 13 children ages 3–5 in the same building as the adult day care center.
A dementia education center with a conference room for up to 100 guests and a café for community and campus visitors. The center also will include a model patient room to teach care.