In-Person Community Classes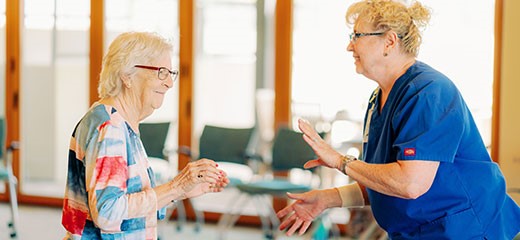 Weekly Workshops – Know Better, Do Better
We are excited to offer dementia education and support for all members of the community. Each workshop includes time for questions and answers. There is no cost, but registration is required for each session you would like to attend.
What are the Most Common Types of Dementia?
Thursday, Feb. 2 • 10–11:15 a.m.
Ask the NP with Belinda Ordonez
Thursday, Feb. 9 • 10–11:15 a.m.
Engaging Informal Support Systems on the Dementia Journey
Thursday, Feb. 16 • 10–11:15 a.m.
Meaningful Engagement
Thursday, Feb. 23 • 10–11:15 a.m.
Location
Dementia Care and Education Campus
3811 N. 44th Street, Phoenix, AZ 85018
Registration
Email events@dementiacampus.org or call (602) 767-8300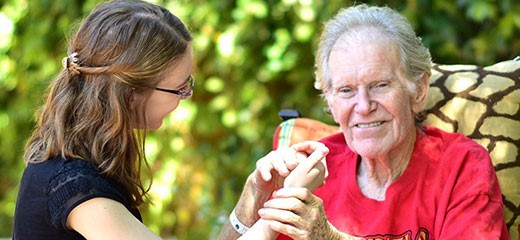 Dementia Experience and Education
Saturday, Feb. 11
9 a.m.–Noon
Seating is limited; please register early.
An interactive presentation featuring an 8-minute experience that presses participants to perform everyday tasks as if they were living with cognitive impairment. Followed by a review of common types of dementia and how the progressive brain changes thinking, functioning and behaviors. We will explore improvisation techniques, sensory experiences and person-centered approaches that create connections with the person living with dementia.

Location
Dementia Care and Education Campus
3811 N. 44th Street, Phoenix, AZ 85018
Registration
Email events@dementiacampus.org or call (602) 767-8300
"These sessions have been my resource for education, there's so much to learn! Even though everyone's stories are unique, we are all going through the same thing and it's wonderful to have the support and be open to other possibilities. I've been able to share what I've learned with my family out of state who don't have this resource." – Rachael
"This was the best workshop I've ever been to, Maribeth Gallagher's pace made it easy to follow and was rich with information. Five stars!"
– Suzie Cox
"This was really, really great and incredibly helpful. I take notes and then pass along the information to my family." – Sharon Georskey
"My experience and perspective is different since my father passed 12 days before I found these classes. I wish I had known about them earlier, this information could've helped me understand the common phrases and situations people with dementia say and go through (Ex.'they're taking my money!'). Now I'm learning what I can to help me build my own business to help others."
– Julie Schwartz
"I like knowing you're not alone."
– Helen Schiefelbein
"I can listen to Maribeth 24/7." – Marc Faigus